East Field takes up about 15% of Direhollow Park's total area. It is a luscious and beautiful sight during the sunset as the orange glow of the setting sun shines at the perfect angle over the grass, making it shine just as bright as the sun itself.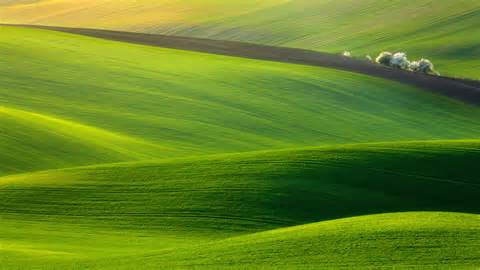 Appearance Edit
The perfect location that offers both comfort and long, uninterrupted periods of blissful peace. Players can come here to freely practice anything that they wish. Each field on Direhollow Park is a Safe Zone Area, so all are safe from Player Killers that might be lurking around.
The rolling hills of seemingly endless expanses of grass offers a sight to behold from one's own eyes. Anything short of "paradise" would be an insult to such a beautiful place as East Field.
Additional Information Edit
The East Field is another location for players to relax as friends or think privately about their current situation. Hope for getting out might seem slim, but some players come here to think of new strategies and amazing tactics that could be used to defeat Castle Incrad's 100 Floors and return to the Real World once more.